Hey, friends. It's been a while since you've heard from this particular Problems 31 woman. Maybe you've been wondering where I've been. Maybe you haven't noticed. Either way, I'm back!
I don't know if it's this season of summer, work craziness, continued work on my physical health, or a combination of it all, but I've been exhausted lately. And I honestly haven't felt like finding the time to write. I had to make some things priorities for my physical and mental health, and this unfortunately fell off that list. Sorry, K.G.
I'm coming off of an exhausting weekend at camp. I'm on the committee for this event called Women's Camp (which we really need a more exciting name for) that we've been planning since October, and it finally all came together this weekend. To say I was a bit stressed about how it would all turn out is an understatement. But it's over, and people say it was great, and now I can sleep (kind of. Because, you know, life).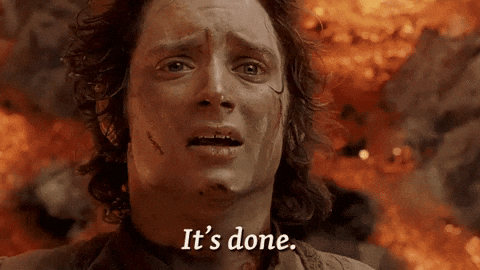 But we did have a really amazing team of speakers this year (shoutout to the ladies at Joy of It) and an awesome group leading us in worship through song. Usually as a committee member I'm running around trying to get things set up or have so much on my mind that I either can't attend or have a hard time focusing during the sessions. But I was able to this year, and I'm so glad God provided that for me.
They talked about unity and community as believers, and the lack of both of those when we're in places of isolation. And man, did I need to hear those messages. I can't go into as much eloquent detail as they did, but that was the gist of the message.
Ephesians 4 talks about being united in the Spirit and binding ourselves together in peace.
"There is one body and one Spirit – just as you were called to the one hope that belongs to your call – one Lord, one faith, one baptism, one God and Father of all, who is over all and through all and in all."

(v. 4-6)
If one of us is functioning out of a place of isolation – whether of our own doing or others' – then the body is incomplete. This is a common message in the Christian world, but it's so vital to our understanding of the Church. If a part of a physical body isn't functioning properly or if it's cut off entirely and left by itself, the body can't work the way it was designed.
We were all created in the image of God – male and female he created us – and we're designed to work in unity and in peace.
I've been feeling pretty isolated lately in multiple facets of my life, and I know it's not because of what other people are doing. It's almost entirely due to my misconceptions, my insecurities, and lies the enemy is feeding me.
This weekend left me feeling pretty convicted of the fact that I need to seek out community more actively – not just when it's convenient. And I need to work on what causes me to hold back from that. After three and a half years of working in ministry and walking with other people as they work through deep-rooted shame, personal issues, and false beliefs, I'm starting counseling in a couple weeks. That might seem like a small step for some and a big step for others. I'm just hopeful it'll help me be able to articulate my own thoughts to myself and make connections because I'm really terrible at doing that for myself.
So I guess that's a brief update for you all. I'll try to be more consistent with my writing here, but I can't make any promises with how many things I have going on (sidenote: I overcommit to things and need to work on it.)
I'll leave you with this quote.
Each life is made up of mistakes and learning, waiting and growing, practicing patience and being persistent.

Billy Graham
With love and humility,
Sarah