I'm getting this recipe to you later than usual this week, but I promise it's 100% worth it. Do yourself a favor by buying these ingredients and making these burgers this weekend. You will not regret it one bit.
A couple weeks ago I was craving this Greek restaurant by my work like crazy, so I went home on Friday and decided to make some burgers inspired by the delicious gyro salad I get there a lot. I threw all of this together with those delicious flavors in mind, and it turned out SO GOOD. I was particularly proud of myself for winging a tzatziki for the first time and having it end up tasting just like the restaurant's.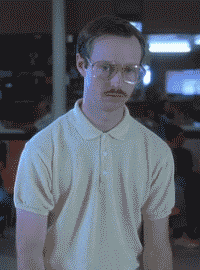 If you follow me on Instagram, you may have already seen this recipe, but I'm sharing it again because it's that good. I'm not going to turn this into one of those recipe blog posts that takes ten pages of telling meaningless stories to give you the recipe, so here you go! (As always my measurements are approximate because I don't like rules. Do what you want.)
Tzatziki
2 cups strained whole milk Greek yogurt
1 cucumber, peeled, seeds removed, and grated
3 cloves garlic, minced
3 Tbsp. chopped fresh dill
3 Tbsp. lemon juice
2 Tbsp. olive oil
S & P to taste
After grating the cucumber, place it on some paper towels, lightly salt, and let sit for about fifteen minutes to release moisture, then squeeze out through the paper towels until well drained.
Mix everything together, throw it in the fridge, and let the flavors get all happy with each other while you prep and cook the burgers.

Burgers
2 lbs. ground turkey (or whatever meat you desire – I wanted lamb but it's $$$)
¼ cup chopped sun-dried tomatoes
3 Tbsp. chopped fresh mint
1 tsp. dried oregano
2 cloves chopped garlic
⅓ cup crumbled feta
1 tsp. each s & p
(I would have added some chopped kalamata olives too if I had thought of it)
Mix it all together, form into patties (I got 10), then cook in an oiled pan for about 4 minutes per side (or grill them) until cooked through.
Put a burger on whatever bun, pita, or bun alternative you choose (I did big lettuce leaves), top it with whatever veggies you want (I did red onion, tomato, and cucumber), slather on the tzatziki, then shove it in your pie-hole and be deeply satisfied with the masterpiece you've just created.

With love,
Sarah